Yo guys… One of my earlier mixes is available at Mixcloud. I remember putting quite a lot of effort in this one in 2011. Personally, I think this is one of the best mixes I've ever managed to record… Gee, this brings back a bunch great memories, as I was living in NYC while recording this. So tune in the mix and feel the scyscraper-atmosphere!
Again, big respect & thanks to the sciencehki crew for this opportunity!

Science Helsinki Podcast #27: Mineral by Science Helsinki Podcast on Mixcloud
"We've had some pretty awesome people play guest mixes for the podcast. This time it was Mineral's turn to bring in the goodies. He is a Finnish drum'n'bass producer with multiple releases on labels like Lightless and In Da Jungle."
Check more of Sciencehki at
I noticed that the Science Helsinki Crew has put up another podcast up at their site. Actually I haven't listened to it yet, but I'm about to do that right now. And the tracklist seems so promising that I've gotta post the mix here right away… Check out this Podcast including lots of 90′s classics by St. Laurent.
Science Hki #28 – St. Laurent
01 photek : u.f.o. – photek
02 source direct : concealed identity – science
03 doc scott : far away (fourteen flavours of funk) – metalheadz
04 wax doctor : finer things – r&s records
05 dj pulse : return voyage (pulse & stretch remix) – moving shadow
06 dj trace : miles high – deejay recordings
07 photek : rings around saturn – photek
08 seba : connected – good looking records
09 appaloosa feat. dj dream : night train – good looking records
10 artemis : fairlight – good looking records
11 dj crystl : paradise – deejay recordings
12 source direct : a made up sound – metalheadz
13 jmj & richie : montana – moving shadow
14 boymerang : lazarus – regal records
Oh yes, another Free Track of The Week is up: "Trisector & InZtance – Something to Give". This is a really marvellous track that I've been listening to a lot lately. Listen & download below:
Trisector & inZtance – Something To Give (free download) by trisector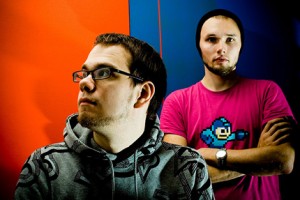 Trisector aka Otto Hassinen (Sciencehki) was inspired by music from an early age, and he has been around in the Finnish DnB scene for quite some time. I remember listening to his tracks already around the year 2000 on the Finnish radiostation Radiomafia by DJ Dizzy – I've been a big fan for a long time and I've been playing his tracks a lot in my DJ sets too. Trisector tracks are some real dancefloor mayhems, I'm telling ya!
Lately Trisector has really succeeded in making his sound known around the world with DJ support from names like Blu Mar Ten, ASC, Muffler, Physics, Resound, London Elektricity, Survival, S.P.Y, Kasra, Loxy, Mutated Forms and Chris SU among others. He has releases under Med School, Botchit, Destructive and Urban Graffiti, to mention a few. So we're talking about a big junglist/breakbeat head here! Over 1000 Trisector facebook -fans can't be wrong.
Trisector is also busy running a

monthly night called Science in his hometown Helsinki. Last year I was invited to play there too, and I loved the party. Also, there's plenty of high quality Science podcasts available at the Science page: www.sciencehki.net
inZtance a.k.a. Villem Hion is a drum & bass artist hailing from Estonia. He has recent releases on Med School and Hustle audio, and he has earlier releases on  Basswerk Files, Red Dragon Recordings, Nineteen 95 Recordings to mention a few. Also, In December 2007 inZtance won the "Best Drum & Bass Producer in Estonia" award. You should check out more of his tracks at inZtance soundcloud. Awesome tunes man!
Check more of Trisector:
- DJ'ing next weekend: "Spinni Presents: Splendid Bass! @ Tampere 27/11/2010″
- http://www.facebook.com/trisector – Trisector's Facebook, join in and like now!
- http://www.twitter.com/trisector – Trisector on Twitter
- http://www.medschoolmusic.com/artists/trisector/ – Very interesting interview
- http://www.sciencehki.net – Science site with lots of excellent podcasts + things related to d'n'b!
Check more of inZtance:
- http://soundcloud.com/inztance – Fantastic tunes
- http://soundcloud.com/rebel-cause – inZtance & Volume None