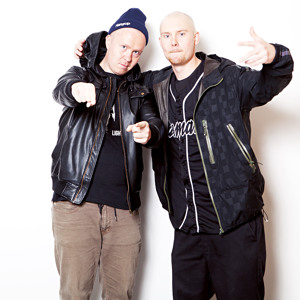 I just came back to NYC from a really exciting trip to Atlanta. Now as I'm browsing through the new mixtapes and all the latest dnb stuff, guess what I found? The two jungle badboys Fanu & Docius have finally joined forces to bring us a massive monthly Drum'n'bass radioshow at Bassoradio.
I really can't tell how much I've enjoyed both these guys selections for years now, so this union is GOOD news. Fanuism meets Viidakkorumpu, yeah that's what I'm talking 'bout… It doesn't get any better than that. These junglists will be hosting this monthly show from now on, so these Fridays are something I'm really looking forward to. Boh!
Anyways, In this radioshow 15 June 2012 they also played one of my tunes, Naraka remix of the track Spider, big ups guys! Check the recording below and tune the basses to max, 'cos this 1 is a killa!
OK, I'm off to the gym now listening this mix. GGrreeat!
D&B show with Fanu & Docius on Bassoradio – archive of Jun 15, 2012 (download)
d&b show with Fanu & Docius on Bassoradio (Jun 15, 2012) by Fanu
01. Blu Mar Ten – Futureproof
02. Skitty – Steelers
03. Skunk Anansie – Secretly (Optical remix)
04. Seba + Paradox – Time Starts Now
05. Stranjah – 40 Days
06. Resound + Loxy – Civil War
07. Klute – Acid Rain
08. Asylum – Da Bass II Dark
09. Lion of Judah – Emperor Selassie I
10. DJ Trax – Space Is The Place
11. Future Forces & Dj Kane – Morpheus
12. Defo – Moral
13. Klute – Saviour
14. Mineral – Spider (Naraka remix)
15. Bulletproof – Funkthief
16. Bad Company – Sentient
17. Verb + Devastate – The Killzone
18. Trace + Nico – Amtrak
19. John Rolodex – Box Of Snakes
20. D Bridge – Mourning Dawn
21. Social Engineer – Her Sense
22. Scape – Earthling
23. Jonny L – PBX
24. Ed Rush + Fierce – Locust
25. Freestyles – Musically Dope (Ganja Kru remix)
26. Stranjah – Fukk You
27. Nemesis & Dj Kane – System (Optical & Fierce remix)
28. Aphrodite – Bomber
29. Cool Hand Flex – Ya Buzzin
30. Kemal + Sinthetix – Ultraviolet
31. Multi Flex – Time Lapse
32. Todd Terry – Blackout
33. Trace & Nico – Squadron
34. Seba – Special Ops
35. Polar – High Voltage
My newest drum'n'bass release (MSTK010) came out on Mastik label last Friday. The release includes two easy listening tracks with lots of atmosphere and breaks,  Still Waiting & Everytime You Are Near. Both of the tracks have been mastered so these are exclusive versions with high quality sounds. Grab a cup of coffee and start listening below!
Download both tracks for free (mastered 320 .mp3)
Mineral Still Waiting (free) by DJ mineral
Mineral – Everytime You Are Near (MSTK010 Free) by DJ mineral
Release Notes from Mastik website:
This time your portion of soothing tunes and daydreaming mood comes up from Finland and artist called Mineral. The two tracks are produced in old good manner of home-listening drum-n-bass, though chill out rooms will gladly appreciate them also.
Rolling drum loops with perfect pace and break downs, supported by flawless textures flying around and soft sub and classic reese basses. Both tracks stand out from other pieces of the genre in their unique arrangement structure and theme development.
Mastik label goes on.
Check more at Mastik website.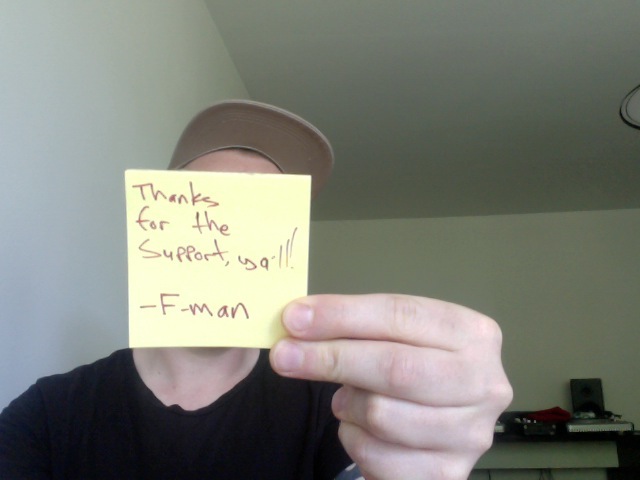 Fanu has just given free downloads for his two first albums "Daylightless" and "Homefree" at Fanumusic.com. I'm telling you, this is totally crazy man… Amazing amounts of high quality breakbeat music.
From Fanu's site:
"I'm feeling the love! 
I've been feeling the increasing support and love I've been receiving from all my fans lately, and I feel that I want to be giving something back. I'm giving away two of my first full-length albums, 'Daylightless' from 2007 and 'Homefree' from 2009 (As some of you may know, so far I've put out three albums + a collabo one). Also, may this serve as something ya'll can chew on while waiting for the new EP (titled "Coffee Crazy EP")." 
Here they are as a convenient download thru Dropbox or Soundcloud – you can choose the method that suits you best.
Fanu – 'Homefree' album [Lightless 2009] direct download link
Fanu – 'Daylightless' album [Lightless 2007] direct download link
A Soundcloud set containing all the tracks in one set for quick browsing and downloading:

Those of you who are interested in buying Daylightless in CD format or Homefree in vinyl format, follow these links:
Daylightless CD at Chemical Records
Homefree 3*12″ at Chemical Records
Did you already buy Fanu's 3rd album Serendipity?
Fanu released his third album "Serendipity" in October 2011. It is definitely worth checking out, if you haven't already. The album also includes a collabo track "Jupiter 2011″ by Fanu & myself. Listen below: