GGRRrreeeeat! Google ranks mineral.fi #2 with the keyword "mineral". Finally got past of all those millions of cosmetic products. Now I just gotta do some more SEO and figure how to beat the wikipedia…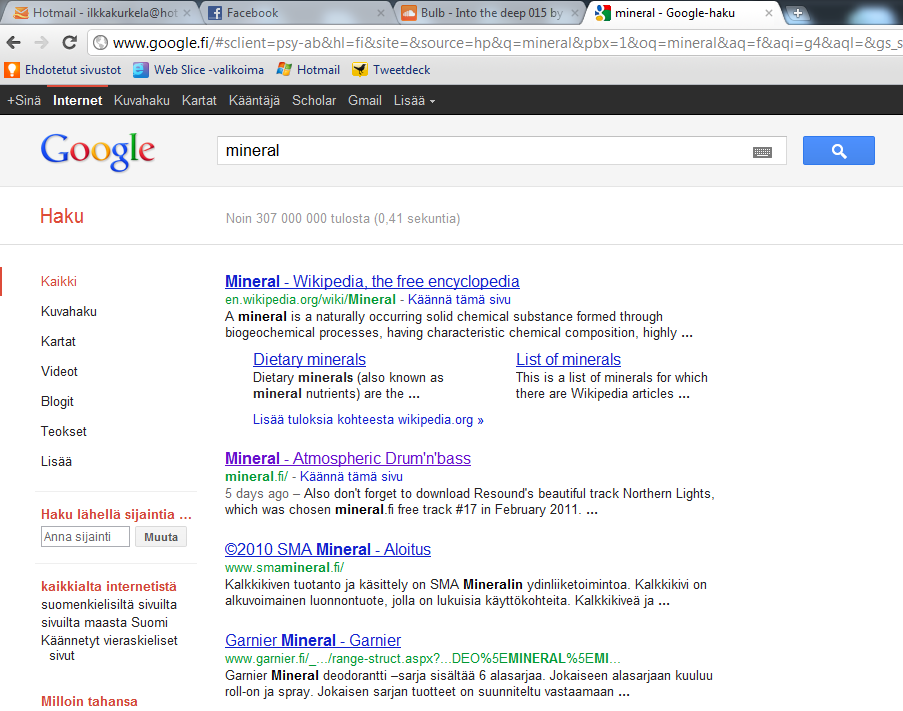 What's going on with the Mineral.fi Season 2 mix?
Oh you guys have been asking who's gonna record Mineral.fi Free Tracks Season Two? When it'll be released? I'm still keeping it a secret, but expect a big mix soon…
Recommended mix: Bulb – Into the deep 015
Meanwhile take a listen to Bulb's new Into The Deep 015 -mix. It's really good.
Bulb – Into the deep 015 by Bulb
I'm very proud to present the Free Track of The Week #14 by a Polish dnb artist Radicall. The track "Plus" is a really catchy and deep track with excellent atmosphere in it. A recommended download!
Radicall – Plus [download mineral.fi_free014]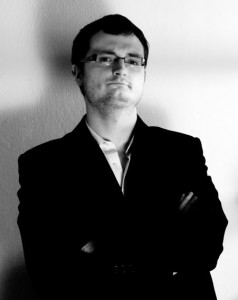 Krzysztof Golinski aka Radicall is a Producer, dj and founder of Nightworks.
In love with the music since day one. His early productions were heavily inspired by jungle/jump up sound, later he induced himself to deeper and heavier timbre of drum'n'bass. In 2002 he became one of the finalists of "Made In Poland" – producers contest which revealed biggest talents of that time. It was his premiere as a producer and a dj under a nickname which he kept till now – Radicall..
In the meantime his music was still evolving – as a result of his constant search of new boundaries and ideas "Forgotten Horizon" came into being, side-project mainly focused on ambient, flowing, "between dream and reality" kind of sound. His d'n'b repertoire changed. Melodic, trancestep inspired sound was slowly replaced with deeper and heavier neurofunk and atmospheric landscape. In his solo project he focused on deeper, setting-up new boundaries in atmospheric-dnb sound, heavily inspired by neurofunk, technoid, ambient, classic electronic and ocean of other interesting music.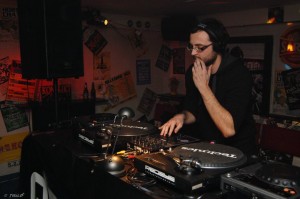 In his sound space there is one inherent element. It's deep and full of warm vibrations Katee's vocal, which perfectly highlights an emotional charge of his music. First of all, music is a matter of imagination, his tracks got very vivid character and they're infused with very specific emotional charge. His mixes combine energy, dynamics and techstep/neurofunk severity, electrostep melodiousness with deeper breath of atmospheric mood…
CHECK MORE FROM RADICALL
This week's Free Track of The Week is by a really special guest Furi Anga from Finland. I've been a fan of Furi's moody dnb production for a long time, and I've been playing his tracks in my mixes a lot too. This marvellous track "The Human Project" is all about what Furi does best: moody, melodic and minimalistic dnb. Check it out!
Furi Anga – The Human Project [download_www.mineral.fi_free013]
Furi Anga – The Human Project (2011 / FREE DOWNLOAD) by Furi Anga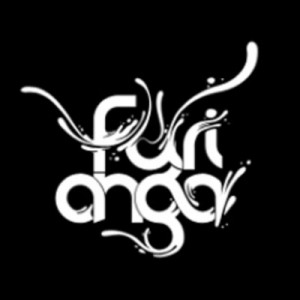 Furi Anga alias Antti Viitamäki is a deep soul explorer from Finland, Scandinavia. Listening to his music one gets transported into a melancholic fairy world – sometimes true and beatiful, sometimes dark and grotesque. He gets heavy influences from ascetic finnish nature. "Cold scandinavian moods delivered in a form of drumandbass.", as Furi describes at his site Furianga.com.
I'm currently working on a collaboration track "Awakening" with Furi, and it's gonna be really good! I'll let you know when it's finished.