My most ambitious musical project "Mineral – Where Do The Sounds Come From?" LP is out on Straight Up Breakbeat. Listen & Stream & Shop at your favorite platform: https://subb.fanlink.to/mineral-album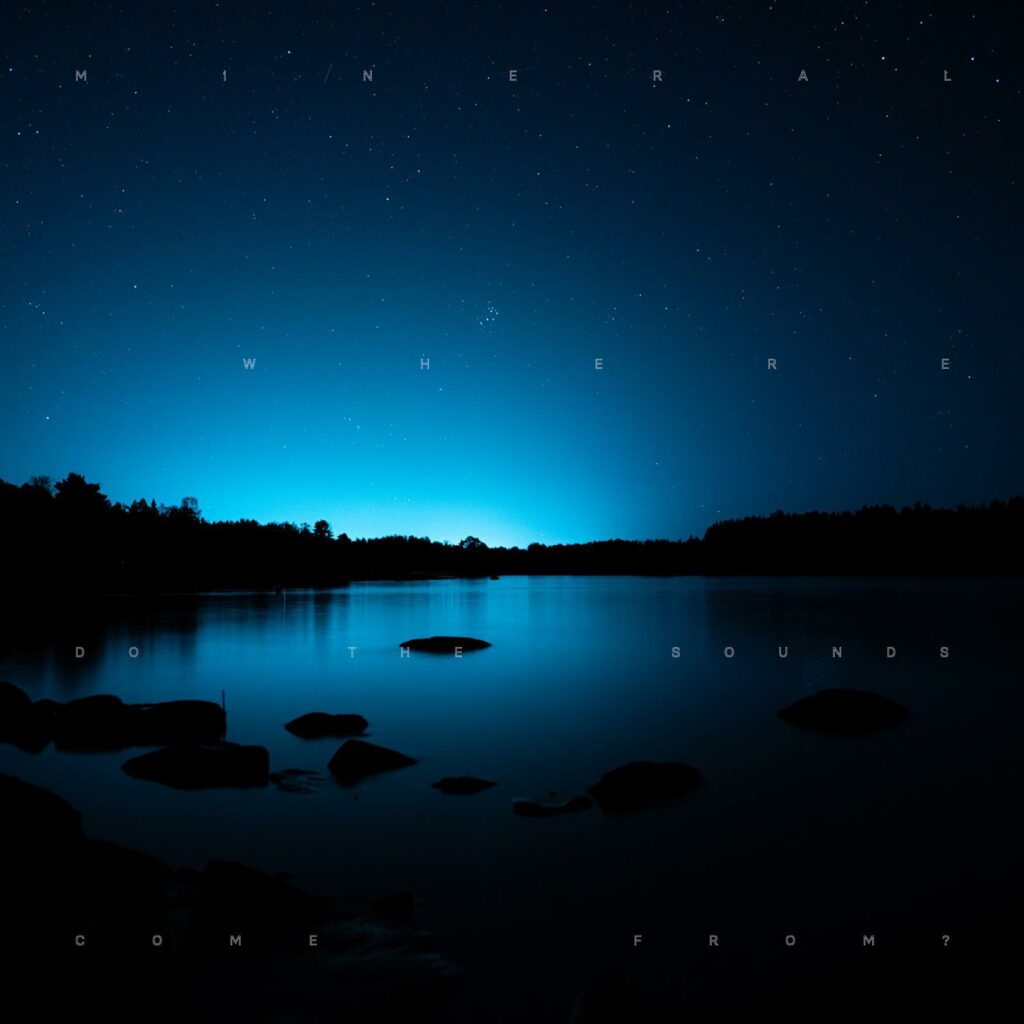 The reviews & feedback has been incredible, some highlights below…
Gremlinz, Metalheadz, 5/5: "cool stuff!"
Amy Dabbs, 5/5: "Amazing release – all bangers x."
FFF, Myor Massiv: 5/5: "Sick!! All killers!! Will definitely support"
Jay Cunning, 5/5: "Simply amazing, such great varied styles! love it!"
Yorobi, 5/5: "the tunes are very versatile and in such different and coherent styles."
Diverge, Metalheadz: 5/5: "Cool tracks"
Muffler, Unique Music 5/5: "massive tunes!"
Sweetpea, Hospitality, 4/5: "niceeeee"
BOP Hospital / Abstract Elements – 10/10 yes yes, atmospheric jungle is back, love it!
Clear-Cutz After Dark Radio / Only Oldskool – 10/10 A very good Lp. Thanks so much
Orion YleX Finland – 10/10 Wonderful!
Duburban Donnie Murdo – 10/10 real lush vibes!
Infader – 10/10 Solid work from the finnish master of the atmospheric sound.
Mister Shifter – 9/10 Listened to the entire album on a 3.5 drive yesterday. Loved it! Going into my DJ rotation.
Russ T Eruption Radio – 10/10 Big tunes!!!
Microcosm – 10/10 Awesome track! Beautiful vibes but heavy as well!!!
John Rolodex Machinist – 8/10 World class nostalgia!
Trey Weekend Rush – 10/10 Such vibes Incredible tune BIG UPS
Stunna Bassdrive – 10/10 BIG business here!
And much more……… Makes me humble, honored and happy. Many thanks to ODJ Dizzy, the label head for the support, plus all of you friends out there who have encouraged me to continue my musical journey. Time to celebrate. Thanks, have a good weekend, peace!