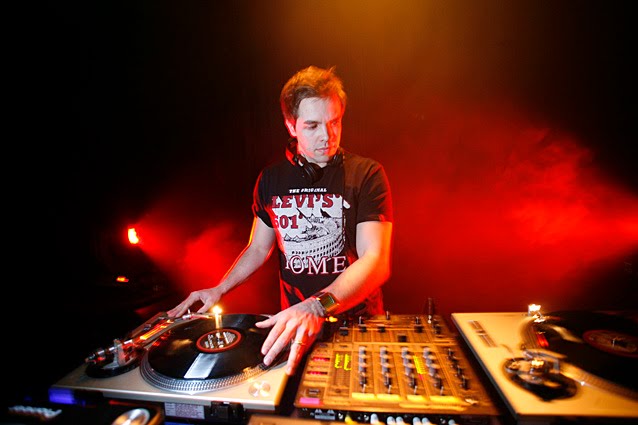 Ilkka Kurkela is a drum'n'bass producer & DJ known as Mineral. Originally from Finland, also lived in New York, this Finnish artist has been hooked to drum'n'bass since 1996/1997. Mineral's tracks have been played by various DJs worldwide. DJ's like Loxy, Flight, Eschaton, Ben XO, Scotty Man, Gary Scott, MoakZ (UK), Goreteks (USA), Nitrous (Canada) Audite & Wintermute (Germany), Bulb (Russia), and Fanu, Resound, Dizzy, St. Laurent, Trisector, LAOS, Esc, Beyond (Finland) have been playing Mineral's tracks in their mixes & shows, just to name a few. Mineral has releases & tracks signed on Omni Music, Straight Up Breakbeat, Metius Music, Lightless Digital, iDJRECS and LAOS recordings, and his tracks has been signed to other labels as well. Some of his collaboration production include names like Resound, Fanu, Subsense and Esc. There's fresh tracks to be released so stay tooned!
Usually Mineral focuses on atmospheric and mellow tunes with additional old-school spices, although every now and then he produces darker & rougher sounds. In addition to producing drum'n'bass, Mineral has been spinning records on Finnish clubs & drum'n'bass parties since 2001 with names like Resound, LAOS, Defence, Loxy, Digital, Seba, Sabre, Tech Itch, Noisia, Doc Scott, Ulterior Motive and Survival to name a few. Mineral was one of the promoters and organizers of the famous Pressure club in Tampere. Mineral is truly a profound lover of drum'n'bass.
Hope you enjoy your visit here. I'll be updating the page with fresh tracks every now and then, so check this site often! Of course, feel free to drop a note and send feedback at ilkka.kurkela[at]mineral.fi.
RELEASES:
Mineral – Source Control [Straight Up Breakbeat]
Mineral – The Wind Calls EP (tracks: The Wind Calls / Old School 2022 / Separated Attitude / Why Don't We See? [Omni Music 2022]
Mineral – Existence [mineral.fi soundcloud free dl]
Mineral – Return of Hope LP [Omni Music] – includes 10 tracks [OMNI092]
Mineral – The Silent Promises EP (tracks: The Silent Promises / Deep Thoughts / Grief / Final Farewell) [Omni Music] [OMNIEP231]
Mineral – Rain [Straight Up Breakbeat]
Esc & Mineral – KongoTune [Straight Up Breakbeat]
Esc & Mineral feat Reeta Mäkinen – Soul Toucher [MedSchool]
Mineral – Awakening [Mastik]
Mineral – Back Then / Living The Dream [IDJR]
Resound & Mineral – Uncertain Soundscape [Lightless]
Mineral – Living The Dream (Esc & Subsense remix) [Lightless]
Mineral – Everytime You Are Near / Still Waiting [Mastik]
Mineral – Harbour Sunset / Upon Gods [IDJR]
Mineral – One Still Remains (Defence remix) / Reach For The Stars (Ben Kama remix) [IDJR145]
Fanu & Mineral – Jupiter 2011 [Lightless]
Mineral – Lukumo (Wintermute & Audite remix) [Trust In Music]
Mineral – Mineral EP (tracks: Twisted Dream / Mercury / Searching The Daylight / Other Life (Trisector remix) [Lightless Digital]
Mineral – Spider EP (tracks: Spider / Spider (Naraka remix) / God's Symphony / Need Your Love [IDJR121]
Esc – Lost And Found (Mineral rmx) [IDJR110]
Mineral – Other Life (Nitrous dubstep remix) [MDRMX002]
Mineral – One Still Remains / Reach For The Stars [iDJR095]
Mineral – Venus [Finnish Dnb & Dubstep 2010 – collection]
Mineral – Other Life / Jupiter [iDJR069]
Mineral – It Could Just be a Dream / Silver Falls [iDJR029]