It's time to wrap up the first 15 Free Tracks at Mineral.fi. I'm proud to present a fresh & brilliant mixtape by St. Laurent including all the Free Tracks (01-15) so far:
St. Laurent – Mineral.fi Free Tracks Season One [download season one mix]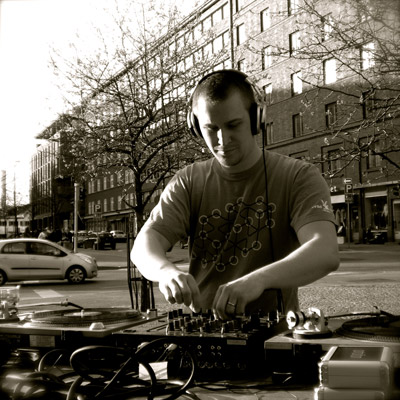 TRACKLIST
01. Furi Anga – The Human Project
02. Mineral – The Neverending Story
03. Fanu – Shogun Remix
04. Wintermute – The Rift Between
05. Eclipse – Tricky
06. Naraka – Bent Sky 2k10
07. Defence – Sight Of Vision
08. Trisector & InZtance – Something To Give
09. Ben Kama – Someone
10. Mineral – Step
11. Physics – Never The Same
12. Radicall – Plus
13. Puzzle – Kumoi
14. Esc – Kongo Tune (Mineral 2010 VIP)
15. Burma – Gringo
All tunes are downloadable at the Free Track of The Week -section.
At his early teenage years Lauri Hynninen aka St. Laurent was introduced to drum & bass by the boy next door – how romantic! After listening countless hours to the newly released Timeless by Goldie and things coming out from Good Looking Records, there certainly was no turning back. It was exactly those exciting drum rolls, amen variations and deep punching basslines that made him fall in love.
In addition to being a big coffee enthusiast he's also spending his spare time running the monthly Funk'it club and being part of the Science HKI cru. And this is the key point to the musical variety of this gentleman.
Apart from drum & bass, he's collecting music from soul and funk to jazz and house. Still, the main focus is in drum & bass – all sorts of it. As he puts it, "If it's jazzy or has a lot of atmosphere and amen break, I probably dig it!"
Check more mixtape madness by St. Laurent at http://soundcloud.com/st-laurent/