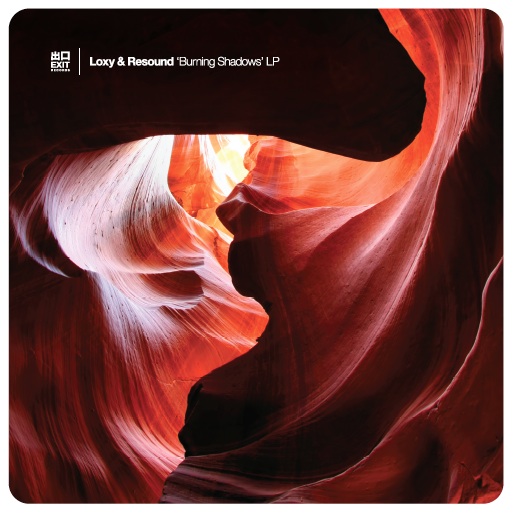 My good friend Resound has finally released his Burning Shadows LP with Loxy. The release is out on Exit recordings and it is really something special. My personal favorite tracks in the LP must be Part Human (simply unbelivable!), Black Hole and Vindication, although it is very hard to choose from the total 13 top-quality tracks. Congratz on this outstanding release to Loxy & Resound. Go read more and buy your copy at www.loxyresound.com.
Loxy & Resound – Burning Shadows EXIT LP/CD010 -  Preview mix Loxy & Resound – Burning Shadows EXIT LP/CD010 – Preview mix by Exit Records UK
Free Loxy & Resound tracks
To celebrate their release, Loxy & Resound are giving an additional track "Awareness" for free at their site. Make sure you spread the word about this amazing LP!
Also don't forget to download Resound's beautiful track Northern Lights, which was chosen mineral.fi free track #17 in February 2011.
The Free Track of The Week #17 comes from Resound, a good friend of mine who's been around in the dnb scene for more than a decade. Check the atmospheres in the track "Northern Lights" by the one and only Resound – produced back in 2000!
Resound – Northern Lights [download mineral.fi_free017]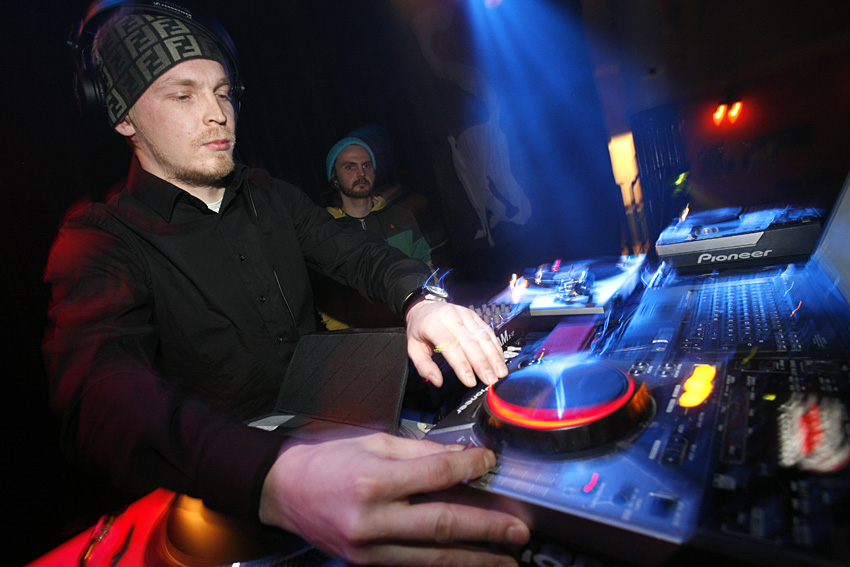 Resound is a musician/producer and DJ from Tampere, Finland. Many know him from his music on such record labels as Digital Soundboy, Renegade Hardware, Razor's Edge/Metalheadz, Function and Secret Operations. He also does a lot of mixing/engineering/mastering work for others.
Resound's style is timeless, I'd say. Just think about this track "Northern Lights": it was done more than a decade ago and it still sounds SO fresh with the atmospheric melodies and fine unique beat variations. No wonder Resound is recognized worldwide as a producer and dj.
OUT NOW: LOXY & RESOUND – VERTIGO (EXIT RECORDS / MOSAIC LP)
One of Resound's newer productions, "Vertigo", done in collaboration with Loxy was released recently, and it is definitely worth checking out. Listen & buy at Juno and other good record stores. Also, hold tight for the Loxy & Resound album which is due on Exit later…
MINERAL & RESOUND IN COLLABORATION: NEW TRACK ALMOST FINISHED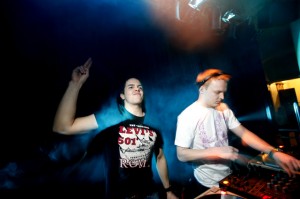 We've also been working on a yet untitled drum'n'bass track with Resound, and the track is about to get finished.
I'm planning to record a mixtape later this week including this new track (and bunch of other new tracks!), and it'll be available here at mineral.fi next week. This is a mix that I've been planning to record for a long time, so check back soon!
CHECK MORE SOUNDS BY RESOUND AT RESOUNDSOUND.COM