What would be a better way to start a week, than to listen to this fresh Free Track of The Week by Ben Kama? I can't think of any, so check this out: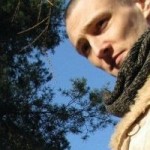 Ben Kama is a Finnish Drum'n'bass producer & DJ who has a very strong talent in producing drum'n'bass. He has  forthcoming releases on several labels, and already over 300 fans at his soundcloud.
The Free Track of The Week, "Someone", is a smooth and soothing drum'n'bass piece. It is a rework of a track 'Joku Jota Rakastan' (Someone I Love) by a Finnish folk band 'Kaseva' from the good ol' 70's." I like the melodies and drums a lot, this is a fine piece of art!
Kama is also doing a remix of my track "Mineral – Reach For The Stars", and I'm really looking forward to his remix.
Hope you like this track! Make sure you check out Kama's soundcloud too and start following him – there's plenty of high quality tracks to be listened at his profile!