If you like chilled drum'n'bass with melodic atmosphere and deep vibes, Mineral.fi Free Track #27 is the one for you. Check and download "Mind over matter" by Agro feat. Paralloyd. What a dope tune from the UK!
Agro feat. Paralloyd – Mind over matter [download mineral_free027]
Agro feat. Paralloyd – Mind over matter (FREE DOWNLOAD) by DJ Agro
D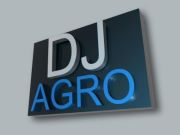 J Agro (www.soundcloud.com/djagrouk) has been around for a while now, affiliated with a lot of the UK's fastest up & coming artists, labels & events. DJ Agro has played at some of the best venues around the south coast of UK. He has warmed up for some serious headline DJ's & MC's such as TC & Jakes, Hatcha, N-Type, Rodney P & Skitz, Fatman D, MC Mekar,MC Element, Herbzie, DJ Pleasure, DJ Hazard, Harry shotta, MC Fearless, Eksman, Jaydan, Sub zero, Disfunktion, The Ratpack, Logan D, Kenny Ken, Hamilton, Tantrum desire, Mattix & Futile, DJ Klip, DJ Krooks, ReaperZ, Hizzle Guy & Dismantle, DJ Overdose…
Agro's production has been released on Blue cheese, 6067 digi, Dub cartel, UK DNB, StemCell, Rotten cheese records. If you like this track, make sure you join his facebook page and check his soundcloud for more quality tracks!