Free Track of The Week #10 is up, and the site gets more international attention, as we have a special guest Eclipse from Poland. I've been feeling this track a lot lately as it's deep and atmospheric drum'n'bass – just the way it should!
Eclipse – Tricky [download www.mineral.fi_free010]
Eclipse – Tricky by eclipsednb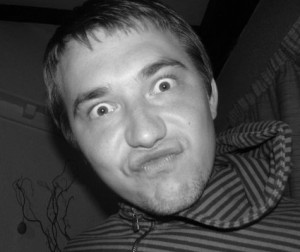 Piotr Pasierowski aka Eclipse – DJ,  promoter and producer from Gdansk, Poland.  Member of Deeper Than Deep collective. Fascinated by electronic music for several years. He gained first experience on brother CD's. Dark, melodic trip-hop took possession of his mind, and set up a musical way. For several years focused on drum and bass music. Eclipse began making his own music over a year ago. His productions and sets are characterized by a cinematic elements and strong,  deep bass sound . Playing at many events he had chance to support DJs such as: Survival, Zyon Base, Skeptical, DBR UK, Flatliners, Bcee, Bungle.
CHECK MORE QUALITY TRACKS FROM ECLIPSE
– Eclipse's soundcloud: http://soundcloud.com/eclipsednb