We have another great free track up, by DJ Mauoq from Rome, now based in London. Unknown Recipient is a nice atmospheric track with some techish spices innit. Check it out!
Mauoq – Unknown Recipient [download mineral_free_019]
Unknown Recipient [2011] by Mauoq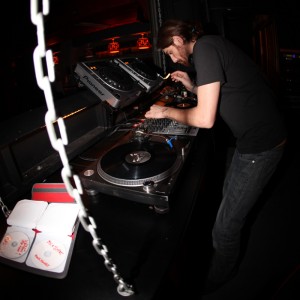 Mauoq is a dj/producer from Rome, now based in London. I had the chance to ask Mauoq about his musical backround & interests:
"I started DJing at student parties in Italy in the early '90s and fell in love with DnB shortly after.I was exposed to music softwares in the late nineties and that slowly but steady became my obsession. I've played many clubs in Rome and London, but now I'm concentrating more on production. After years fiddling with various electronic music toys it's only recently that I started feeling relatively happy about my music and my first release is coming out  end of March on Green Queen Music.

Generally speaking I would like the world to know that drum'n'bass has evolved. There's now much more to it than just rattling drums and overloud basslines. This is what I try to do with my podcast and ultimately with my own production.
This track "Unknown Recipient" was written almost entirely two years ago and I thought that a little polish would have made it a nice listen. I think I was right. I hope you agree. Enjoy."
I'm really digging your style Mauoq, keep it up! There's some really cool tracks in Mauoq's soundcloud, I'd recommend you to listen "Aerosolid", a track that has gotten dj support from Stunna.

Check more of Mauoq's production, quality mixes and more: