My track "Lukumo" was recently remixed by two drum'n'bass heads from Germany, Wintermute & Audite. I'm digging the remix very much, as it adds really good dancefloor spices and roughness to the track. Thanks for the remix guys, I appreciate this a lot! Here's some info about Wintermute & Audite: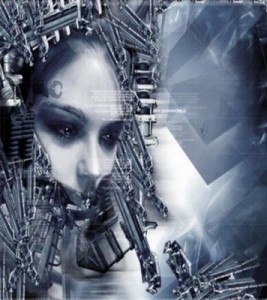 Wintermute is a moniker of Florian Förster aka. mal_function, which he uses for all of his bass-driven music productions. He excels in producing eclectic musical pieces, which vary from deep, minimal drum'n'bass tunes to techno and dubstep excursions. Most of his drum'n'bass productions were released under Creative Commons Licence by the german netlabel digitalGEWITTER and the demoscene-related NoSYS Productions. Wintermute's current productions received dj support by Kano (Sinuous Records, DSCI4/UK), Neonlight (TrustInMusic, Ammunition Rec./GER), Acid_Lab (Basswerk, Syncopathic Rec./GER), to mention a few.
Audite is a popular DJ from Germany having over 80.000 visits at his myspace: "Boundless Beatz stands for my boundless love to different music styles. I listen to nearly every kind of music but as a dj I prefer to play dnb, breaks and dubstep.", Audite writes at his site.
Check the clip, "Mineral – Lukumo (Wintermute & Audite Remix)":
Mineral – Lukumo (Wintermute & audite Remix) (cut) by Wintermute (mal_function)
Check out more:
Wintermute -> http://soundcloud.com/wintermutednb
Audite -> http://www.audite.org
The original track, Mineral – Lukumo:
Mineral – Lukumo by DJ mineral
Next week's Free Track of The Week…
… is a really good tune, by Trisector from the Science crew. So check back next week!